ACCELERATOR PROGRAM
---
FOR THE COMPETENT INVESTOR LOOKING TO SCALE
Accelerator is our signature program, created for the more established and competent investor, who already owns property and is now looking to scale his or her investment activities, or simply enhance the value of their existing portfolio.
Carefully designed to guide you through a tried and tested process, this program has four modules comprehensively covering (i) choosing the optimum strategy, (ii) financial analysis, (iii) the 6-steps to building a portfolio and (iv) how to prepare and present a professional fund raising proposal to a bank or capital partner.
No matter how successful you become as a property investor there is rarely a scenario where you will not need to raise some capital to enhance your assets or expand your activities.  The real estate sector is heavily dependent on value creation and OPM (other peoples money).  This program provides you with a firm understanding of both.
 The Elite Property Accelerator program will introduce you to all the knowledge and skills required to navigate and master these crucial skills.  Once acquired, these remain with you for life and are highly transferrable to other industries and jurisdictions.
Included in this program is 12-months of access to the Elite Property Mastermind where you will meet likeminded people active in the industry.  This group of peers will quickly become a valued source of market data, trends and a trusted sounding board for brainstorming ideas and solutions.
By the end of the program your knowledge of property investment will be on an entirely new level.  Your network will be a source of inspiration, motivation you open your mind to the many opportunities that exist in this industry.
 This is one investment you will not regret...
SIGN UP NOW
TAKING YOU FROM UNCERTAINTY, TO CONFIDENCE & FREEDOM
Our signature program is created with the end-user in mind and fully recognises the realities and pressure of a busy work life. The programme as designed, gives you the flexibility to complete the modules in your own time, while providing you with regular opportunities to check-in with your coach and fellow mastermind members.
BUILD A ROADMAP
Get to grips with your own strengths and weaknesses and choose a strategy best suited to you.
FINANCIAL ANALYSIS
Learn how to gather data and other market information necessary to fully appraise an opportunity.
PORTFOLIO BUILD
Learn the 6-step process involved in expanding and enhancing a new or existing portfolio.
INVESTOR PITCH
Understand how best to prepare and present a funding proposals to lenders and investors.
EVERYTHING YOU NEED TO SCALE
---

✅ How much money should I raise for my next project?
✅ How much should I bid for that opportunity?
✅ How can I get in front of more investors & lenders?
✅ How can I get investors lining up to do business with me?
✅ What are the risks of expanding my activities too quickly?
✅ What kind of fees and sweat equity could I ask for in this deal?
✅ Is there a set criteria to assess the value of a potential partner?
✅ How can I minimise my tax while scaling the business?
✅ What do I need to know about growing my portfolio?
✅ What's the fastest way to add value to my investment property?
✅ Should I buy property in a company or in my personal name?
✅ How can I protect myself against a falling market or rising rates?
✅ Is there an optimum time to sell an investment property?
✅ How do I go about promoting an opportunity to investors?
✅ What should I say to a prospect during an investment pitch?

MEET YOUR COACH
---
GAVIN J GALLAGHER
REAL ESTATE | INVESTMENT | INNOVATION | IMPACT
With three decades of experience as a commercial real estate investor and residential land developer, across four continents both during boom times and periods of great economic upheaval, Gavin can provide an extraordinary level of insight into all aspects this exciting and dynamic industry.
SOUNDS GREAT... BUT HOW DOES IT ALL WORK?
The program is designed to deliver convenient online lessons, coupled with highly effective live weekly coaching workshops with a group of likeminded peers and industry professionals.  In addition to online lessons and weekly virtual meetings, members get 12-months of access to exclusive in-person events.
ONLINE LESSONS
The 24-week program comprises weekly videos taking you through the 4 main modules, each video covers an important topic or concept. 
LIVE COACHING
Members are enrolled in the Elite Property Mastermind for 12-months, giving you weekly access to your coach to ask any questions you have.
DEAL REVIEWS
Members are free to bring deals or opportunities to the weekly calls for some honest, real time feedback and suggestions.
MEMBERS CHAT
Leveraging the power of community, members are invited to join our group chat, providing you with a forum both to learn and to grow your network.
IN-PERSON EVENTS
Each member gets access to our in-person events and meet-ups for a full 12-months. There will also be opportunities to attend special invite-only events.
CERTIFICATE
Members who complete all program modules will be awarded an education certificate from the Elite Property Accelerator.
DERMOT O'SULLIVAN
Kerry, Ireland
"I couldn't recommend Gavin's Elite Property Accelerator program highly enough..."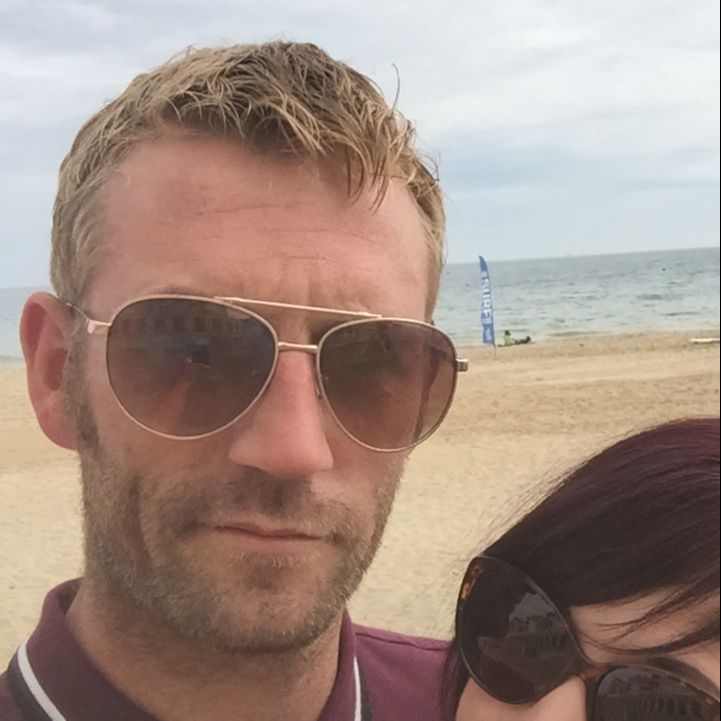 JAMES INGRAM
Luton, UK
"Having signed up for and now completed the program I can say that I couldn't be more pleased with what I've learnt..."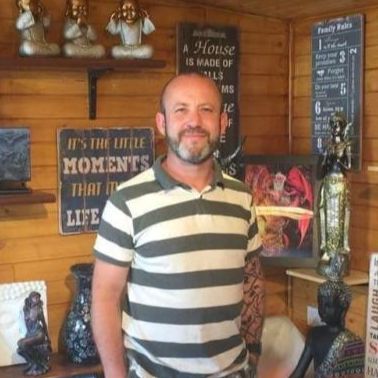 ALAN BOYLAN
Balbriggan, Ireland
"Brilliant program, full toolbox of information and contacts for the budding property entrepreneurs..."
MODULE 2 - Financial Analysis
MODULE 3 - Portfolio Build
MODULE 4 - Investor Pitch
ACCELERATOR

 PROGRAM FEATURES
24-week training program delivered via members portal
Elite Property Mastermind access for 12-month via members portal
Exclusive in-person events and member-only meetups
3 Events per year to grow your professional network
Weekly workshops with live coaching from Gavin
Member-only group chat to grow your network

Accelerator Alumni enjoy 50% off Mastermind renewals
Tools & downloads featuring exercises and checklists
Free copy of Gavin's book and course workbook, both of which are currently in the works
ACCELERATOR PROGRAM
€6,150 (€5,000 + VAT)
CLICK BELOW TO GO STRAIGHT THROUGH TO THE CHECKOUT
BUY NOW
Do I need any experience or previous training to join?
When does the training begin?
What should I do if I have questions?
Does the course include any live or in-person coaching?
What happens after I complete the program?
Is there a more advanced program?